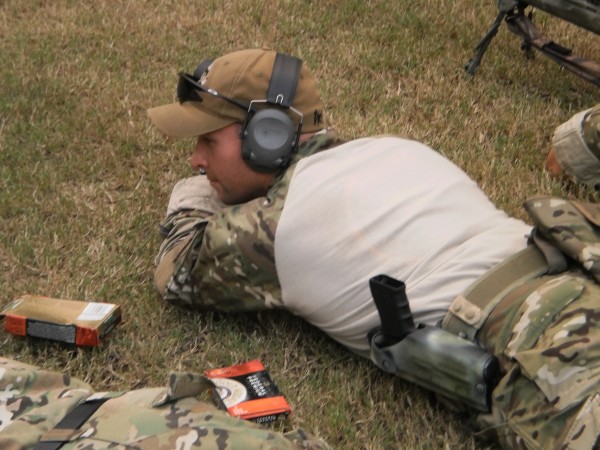 We all know "that guy" (Not the one in the picture, if you do know him, you know he'll kill me for accusing him of not training).  I'm talking about the  guy that goes to firearms instructor school, has all the answers upon graduation, and never trains again.  He is the "INSTRUCTOR" (It says so on the back of his red polo shirt, and the red hat he bought from Gall's).  The scope of this article is not about him, or the folks you know like him (or her).  This installment is about the reality that I and many other instructors have found that the police instructor doesn't get to train as much as we'd like to after getting in the position.  If at all.
In early 1997, I worked for a small agency.  I had been out of the Marines for five short years, and frankly knew everything there was to know about firearms.  You could just ask me and I'd tell you so.  I got the opportunity to go to the FBI Firearms Instructor School in mid-1997.  I just knew that within the first week, I'd be teaching the class.  I also knew that being a firearms instructor, I'd have he keys to the ammo locker,  and could train and shoot countless rounds of ammo like the bronze idol I thought myself to be at 28.
My performance was particularly weak during that two week course, and I realized how little I knew.  Then the reality of being an instructor set in over the next year.  A lot of agencies do consider you to be "trained" at that point, and very little instructor development time is given.  With supervisors looking at man hours, schedules, overtime, and budgetary concerns, the stark reality for most instructors worth their salt is training comes at their own dime, on their own time.  Time and agency training dollars become very precious commodities.  Now, this isn't a gig toward any agency.  It is just the norm I hear from instructors from agencies large and small.  And the more areas you instruct, the greater the battle for time becomes.