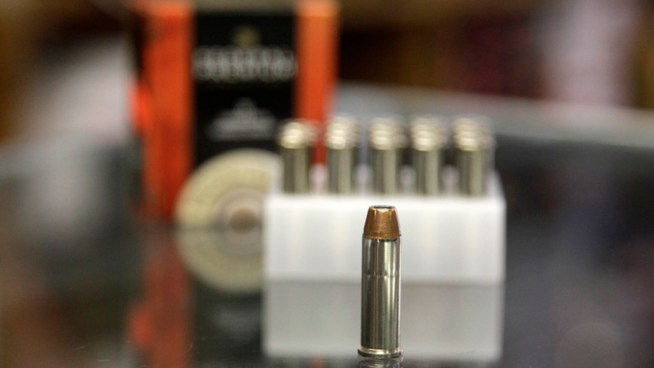 A San Francisco Board of Supervisors committee today approved two pieces of legislation targeting the sale and possession of certain ammunition in the city.
The ordinances would make certain military-grade ammunition illegal to possess in San Francisco and require businesses to notify police when someone buys 500 rounds or more of ammunition in a single transaction.
The board's city operations and neighborhood services committee voted to move both items to the full board with a positive recommendation. Supervisor Malia Cohen, representative of the often shooting-plagued Bayview District and other neighborhoods in the southeast part of the city, said, "I know all too well about the impact of senseless gun violence."
Cohen, who is a co-sponsor of the legislation along with Mayor Ed Lee, said the ordinances "are not a panacea, but can be another tool in our efforts to address gun violence."
The ammunition that would be illegal to possess in San Francisco are hollow-point bullets with barbs that inflict more damage in a shooting victim.
"These barbs cause significant damage to internal organs … and make surgical repair effectively impossible," said Jason Elliott from the mayor's office. Violators would face up to six months in jail or a $1,000 fine.
Military members and law enforcement personnel would be exempt from the legislation.
*          *          *
…"You should not be afraid of the chief of police knowing that you're purchasing ammunition," Campos said. "If you're not doing anything wrong or illegal, the fact that the chief of police knows should not be a problem."
Glenn Says: Hollow points are forbidden in military applications and are safer to use in civilian applications because they do not penetrate walls or ricochet as easily as hardball. But why should the fucking libs care about that?