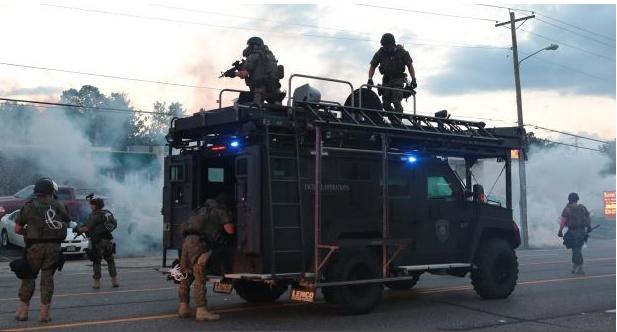 Ferguson is the price we pay for turning America's police into paramilitary units armed with the Pentagon's surplus military gear leftover from decades of American militarism overseas.
The era of your friendly neighborhood lawman only out to "protect and serve" the community is over — if it ever existed at all.
Today, "protect and serve" would only be in reference to the State and its power, not the people.