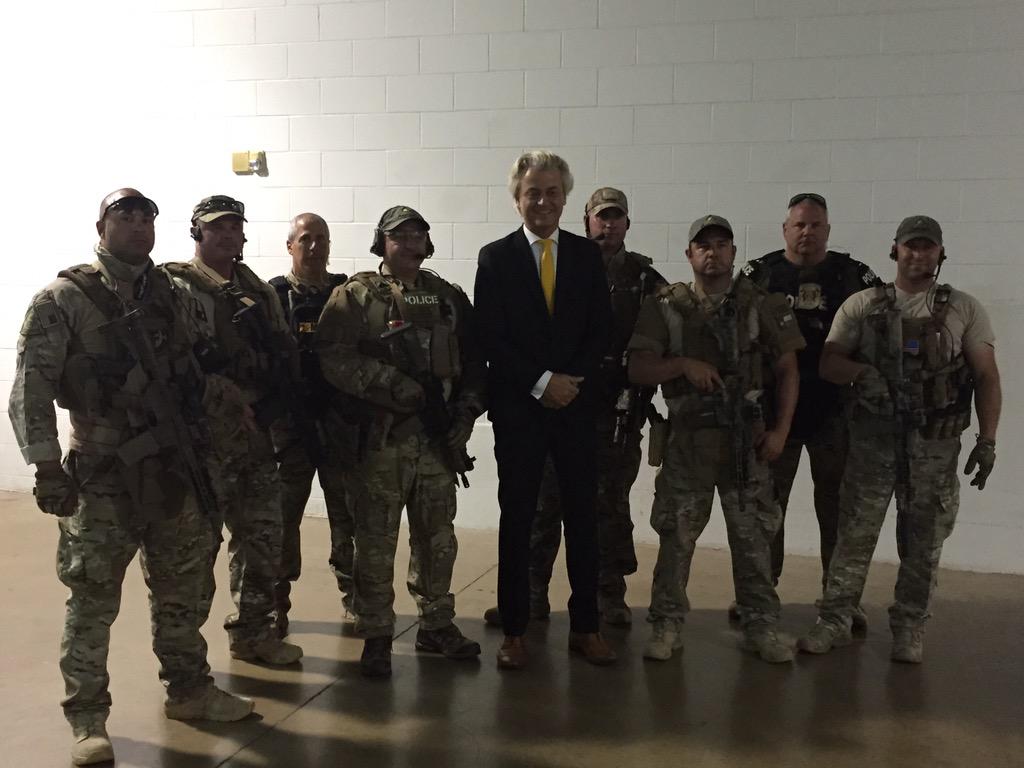 Image Credit: Geert Wilders/Twitter
The heavily armed Garland SWAT police that we've seen in most of the media coverage never fired a shot, as the terrorists didn't get that close.
This incident clearly shows that a decently-trained and level-headed handgun shooter can engage with and destroy rifle-armed adversaries, and that a perceived firepower advantage is irrelevant if those with the firepower lack skill to aim their weapons effectively.
Practice, practice, practice, folks.